Mad Cat has a terrific family of business partners which stock our beer and products, including bars, pubs, restaurants and shops. Every now and then we like to point the spotlight on one of them and give them a big shout out for running a fab business and also supporting Mad Cat Brewery.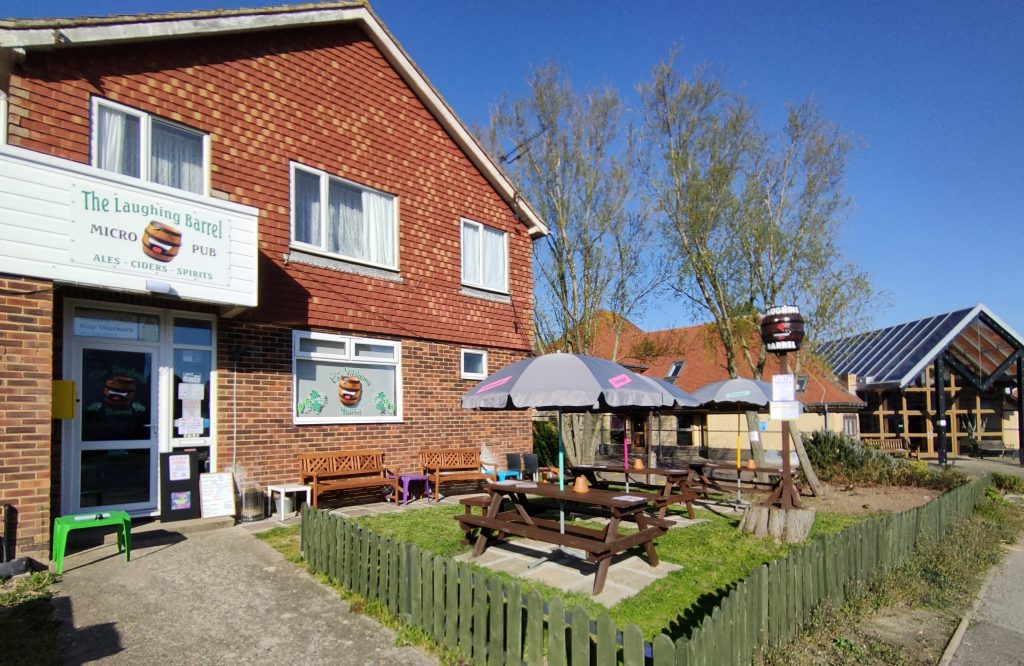 About the Laughing Barrel Margate
This month we're delighted to tell you about Mad Cat's partner, The Laughing Barrel Margate which has just celebrated its third birthday and is based on the Palm Bay estate near Margate – only a ten minute walk from the wonderful Botany Bay beach.
The Laughing Barrel is a community pub for the estate. The building used to be called The Northdown before it was closed down. Luckily, it was saved by the local church and the community and divided up into a pharmacy and also a micropub.
The pub is run by Mick and Alison. Mick was an upholsterer for over forty years before deciding he wanted a change – he had worked in pubs before and really enjoys meeting people. Alison is a teaching assistant.
Due to its location, The Laughing Barrel has a mixture of customers including locals who live nearby and visitors to the area enjoying the nearby beaches. The pub serves a terrific selection of drinks including real ales, ciders, lager, spirits, gin bar, soft drinks along with a range of bar snacks.
Why they love Mad Cat
The Laughing Barrel are great supporters of Mad Cat Brewery and Alison says: "Mad Cat's owner Peter is a local brewer with fantastic beers and we love that he is also always developing new ones. Peter is so friendly you can turn up at the brewery and always get a cuppa and a chat! Mad Cat's beers are very popular, our best sellers are St Augustine's Cross and Ninth life IPA."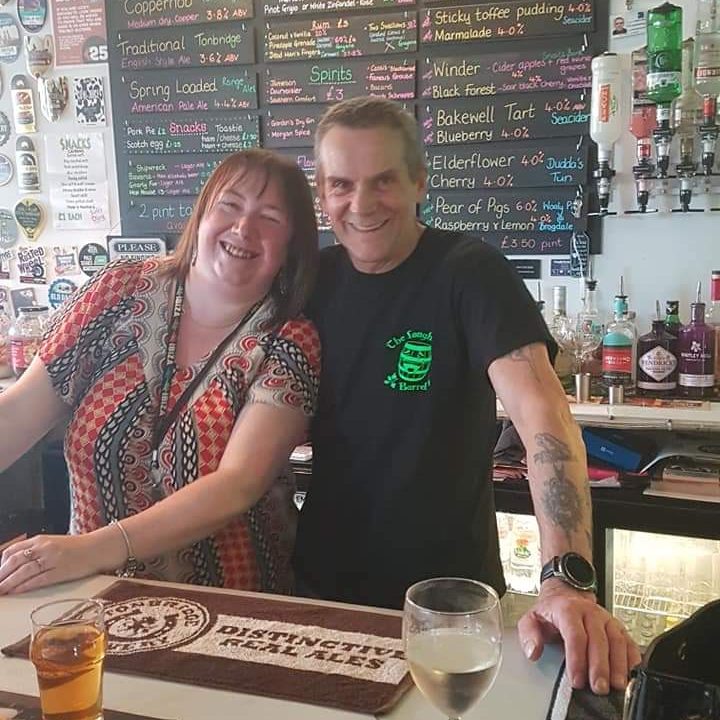 Opening hours
During the current Covid restrictions, The Laughing Barrel Margate's opening hours are:
Monday – Closed
Tuesday to Friday – 6pm – 9pm
Saturday – 12pm – 2pm and 5pm – 9pm
Sunday – 12pm – 6pm
Keep an eye on their Facebook page for latest opening hours and updates.
If you're a pub or retailer and interested in stocking Mad Cat's beers – take a look at the Trade Page on our website here.