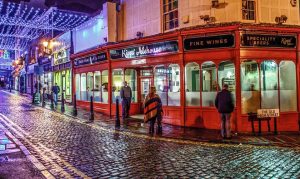 With Christmas fast approaching, our hearts go out to those in the hospitality industry who are still unable to open their businesses – especially at such a crucial time for the industry. We work with many pubs and bars across the region and they are our partners and our friends.
Missing a trip to the pub
Nothing beats the experience of enjoying an artisan beer sitting in your local drinking hole whilst chatting with staff and regulars.  But at least you can still enjoy your favourite Mad Cat beers at home by ordering online via our website.  How much better for the local economy to support your local brewer and avoid buying those national beer brands from supermarkets.
The decision to sell direct to customers this Christmas is helping Mad Cat to survive during these extremely difficult times, to make sure there's plenty of Mad Cat awesomeness for the years to come!
Thank you to our wonderful partners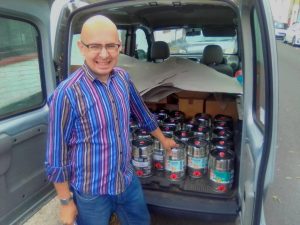 We would like to give a massive thank you to those in the trade who have supported our decision to sell online – so much so that two of our trade customers are helping us with deliveries across the county!
Andrew Pook, who owns Kipps' Alehouse in Folkestone (see photo above), is the friendly face you'll see if you're receiving a delivery in the CT postcode area.  Leon Simmonds (see photo right), a former pub landlord from Medway, is delivering throughout the ME postcodes.  Leon has recently moved to Faversham – deciding to live here because he 'loves it'!
Have a Mad Cat Christmas
Over the Christmas holidays, we will all be able to spend time with our extended families and enjoy eating, drinking and being together.  Our minikegs of beer are the perfect size for an evening of drinking and we have a wide selection for you to enjoy.  They're a great idea for a Christmas gift too.
Looking to the future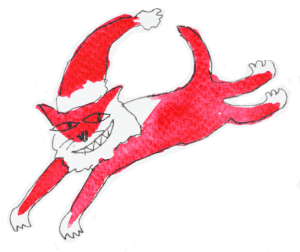 Hopefully, life will soon be returning to some kind of normality and we will all be able to go for a drink in our favourite pubs.  Goodness knows we need it.
But in the meantime, we say to our trade partners, please hang in there and we can't wait to see you on the other side.